It began here on HT four years ago. heheheh
"IT STARTED simply enough on local Internet discussion forum HawaiiThreads.com with a topic titled, "Christmas Wishlist." Just before Halloween, forum member "Doc1456" asked, "What do you want for Xmas?"
The usual suggestions followed: a new job; a laptop computer; world peace; motorcycle; underwear; kitchen appliances; gift cards.
Then "1stWahine," or "AuntiePupule," also known as Alyn Vasquez of Mayor Wright Homes in Kapalama, chimed in with her wish.
"I wish for all the children of MWH to have a pair of rubber slippers so they won't have to go barefoot. Somehow, even if I'll be one month late in getting them their slippers ... I'll make sure they'll get it!"
http://archives.starbulletin.com/200...s/story01.html
And now four years later, it keeps growing and touching more lives. HOPE, LOVE AND ALOHA!
This year's Recipients are: MWH, Kaahumanu, Kamehameha, KPT, Palolo, IHS, Waianae Shelter, Leeward Homeless and Kauai Public Housing and Homeless. If can, we'll add Barbers Point Shelter.
KauKau Wagon will once again sponsor MWH's Slippah Wish Celebration on December 19, 2008 at 7:00 p.m.
Our own Mike_Lowrey is the Project Coordinator for the Island of Kauai.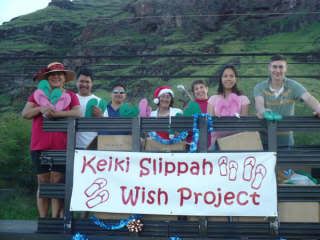 The Slippah Project 2007
http://www.auntiepupule.com/blog/index.php?id=1267
http://www.auntiepupule.com/blog/index.php?id=1269
http://www.auntiepupule.com/blog/index.php?id=1270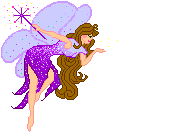 Wishes and Dreams Do Come TRUE...You just gotta "BELIEVE!"
Please go to
http://www.slippah.org/
Mahalo,
Auntie Lynn and Blaine