For health reasons, I urgently need to sell two large and pretty old aerial photos of the island. PM me if you're interested.
They're one of a kind, and were taken well before the H-3 was built and even before Windward Mall was built!
The larger one is the Windward photo and shows from the top of the Ko`olau mountains to Kaneohe Bay and Kailua. This photo is 5' wide (60") x 3'4" high (40").
The other one is the Leeward photo and shows from Kaneohe Bay and Kailua clear over to the leeward side from Kahala on the left to Kapolei on the right. This photo is 3' wide (36") x 2'7" high (31").
I took photos of them and attached them here, but they really should be seen in person to get the full effect. There are two photos here of each one: the full image and a closeup of each photo. Please excuse the glare from the camera's flash!
First, here are the two large Windward photos: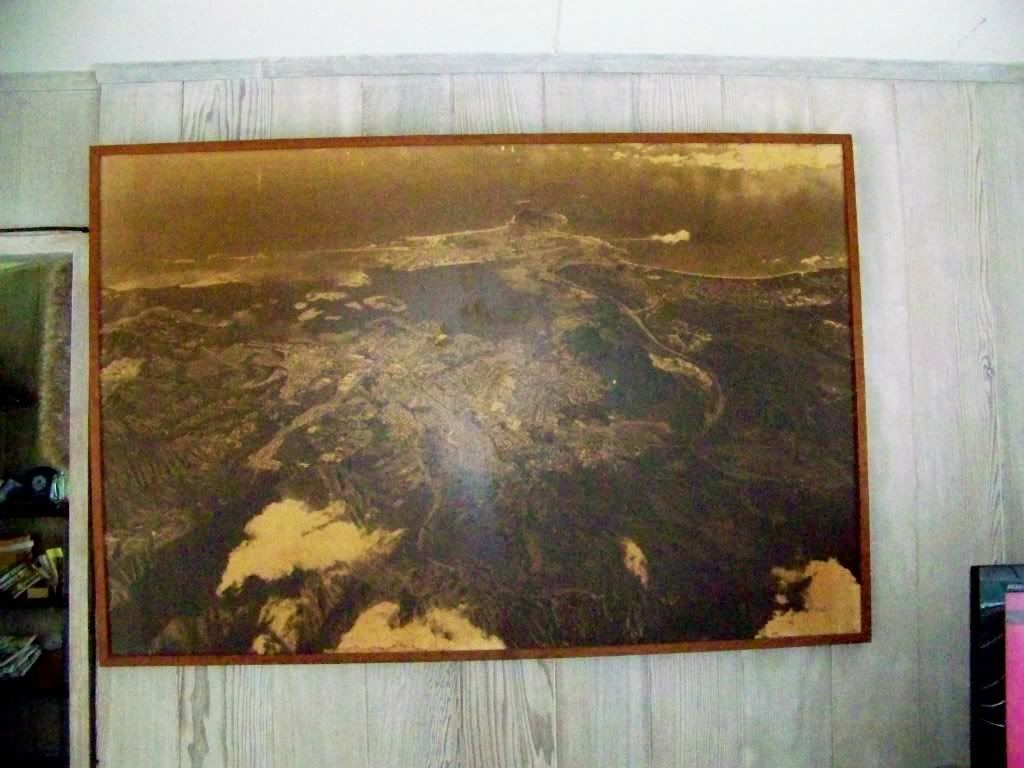 Closeup of part of the picture:
The two Leeward photos will be in the next post...